2021 NSA Sign-Up!
Venmo: @hugstheland / PayPal: paypal.me/hugstheland
When signing-up online, please ALSO address and send an email to hugstheland@gmail.com with your:
Name, Address (City, State, Zip Code), and Phone #.
You can also sign-up by printing out the below brochure, addressing a check to H.U.G.S. LLC, and mailing it to:
P.O. Box 123 Fort Collins, CO 80522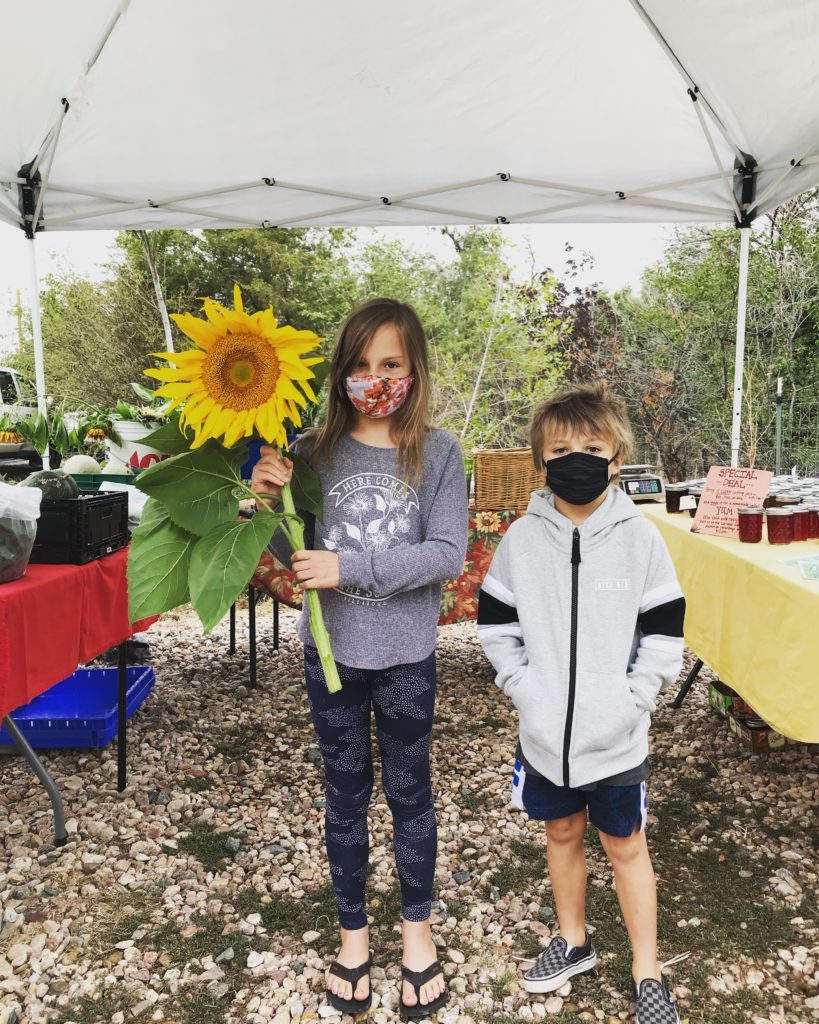 Thank you for wanting to become part of the H.U.G.S. Family! We are so excited that you have our mission in mind and want to help this planet like we do. Signing up for our Neighborhood Supported Agriculture program will not only benefit you by receiving fresh, local veggies every week, but it will also help get the regional growth production back to 40% like it was in 1943. It's our vision to get the appreciation of farming and urban gardening more on people's radars, and help the soil by composting and utilizing space in the best possible ways.
Our season is typically from mid-May through mid-October (approximately 22 weeks). Please remember that there are some natural events that we cannot take into account for, and our NSA share may be limited. A weekly food box can be picked up or dropped off, including veggies like tomatoes, carrots, potatoes, onions, and garlic, plus a wide variety of mixed greens, variety of beets, root crops, flavorful herbs, and squash! Occasional special treats such as lemon cucumbers, Colorado-grown sweet potatoes, grapes, and mulberries will also be included.
Delivery is an additional $100/year (Limited area – Harmony to Vine & I-25 to Taft Hill), or pick-up is free at these locations:
Fridays 3pm to 6pm at Bonnie Farm (1900 Turnberry Road)
Saturdays 9am to 12pm at Old Town Market (Oak & Howes)
Share options:
Member share — $600.00 (Join after January 1, subject to availability)
Feed 'em Forward Share — $200.00 (Every three shares that are purchased buys a member share for the Fort Collins Rescue Mission)
WORKING SHARE options are available. For details, email hugstheland@gmail.com